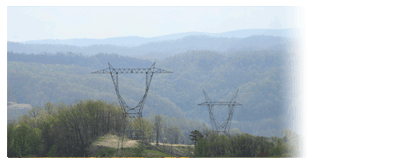 Greentown-Reynolds Project
The first segment of the 290-mile transmission line will be part of the Greentown-Reynolds project—an approximately 70-mile electric transmission line from Greentown to Reynolds, Ind. Greentown-Reynolds is a joint project between Pioneer Transmission and Northern Indiana Public Service Company (NIPSCO).
The map below shows the area (within the yellow boundaries) that the project team is currently reviewing. After receiving input from the public at the open houses in January 2014, several potential routes will be determined and the project team will take a closer look based on a variety of criteria. These potential routes will be presented to the public at open houses in May for additional input before a final route is selected.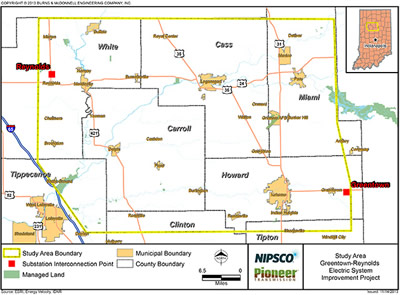 Our goal is to select a final route that creates the least amount of disruption and impact to farmers, homeowners, businesses and other property owners.